How to Pay your Annual Assessment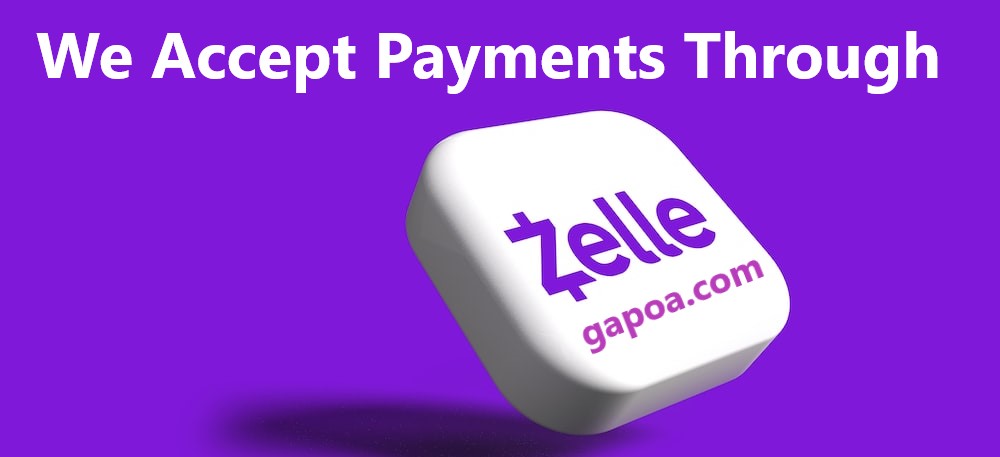 WE ALSO ACCEPT CHECKS!!!
Your annual GAPOA Property Assessment is paid in advance of the upcoming calendar year.
Beginning October – 2023, your account will be charged $400 for each property, which is due by January 1st of the new year.
The annual assessment is considered late (and a late fee is charged) after March 31st.
Payments via Zelle

Pay your amount via a Zelle account through their bank or through the Zelle App

Note: Mobile number is not required

In the Memo section, please mention your Grapetree Address or the Lot information
Payments via Check
Write Your Property Address, contact phone number and Email address on the check.
Make Your Check Payable to "GAPOA"
If you are up to Date and Paying Before March 31st, Make Your Check out for $400.
If you are not sure about what you owe, please call the GAPOA bookkeeper, David Johnson, at gapoabookkeeper@gmail.com
Please mail your check to:
GAPOA
PO Box 24875
Gallows Bay Station, Christiansted VI 00824
Thank-you for your timely payment